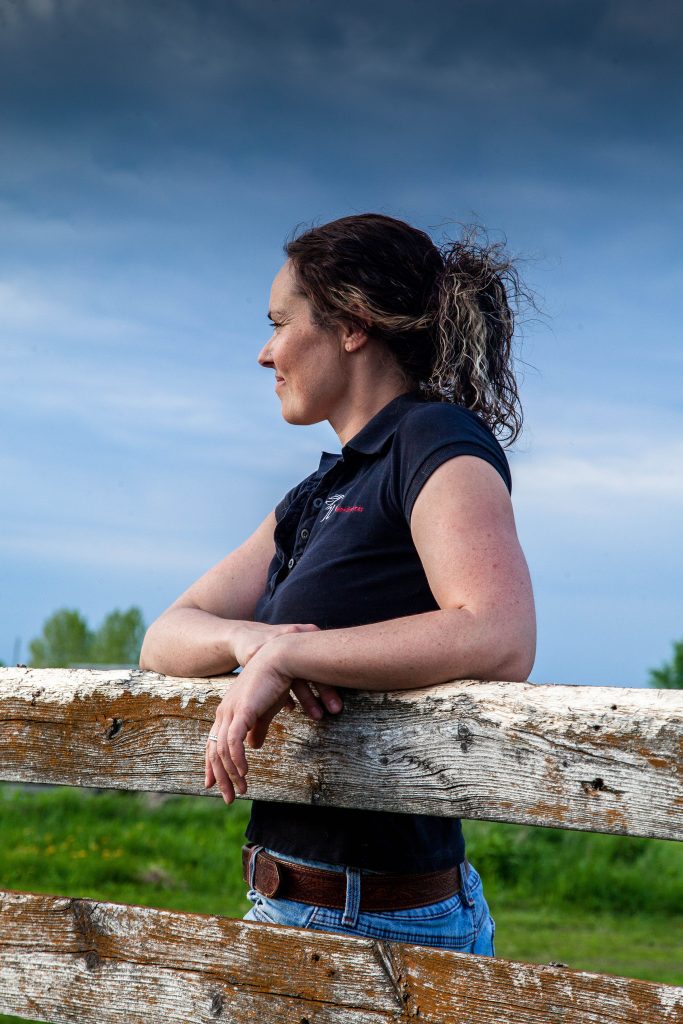 JLS Equine Services you'll find that this isn't just a business but it's lead like a family.  Why would that be important to you?  Well, this just means that every horse that comes to stay with JLS will be treated with a high level of care as if they were our own.  One of the slogans here at JLS is "they may be registered and owned by you, but once they are here, they belong to me".JLS was inspired and built by a passion to not only work with horses but to provide a level of individualized care that would allow the horses to perform, no matter their job, to their highest potential.  The name was born after me, Jessica L Schell once the decision and commitment was made to build a successful breeding farm where all mares, offspring, layups and recoveries would thrive.
I'm Jessica, a horse girl with a love and passion that drives me to succeed in the equine industry.  Success to me is much more than just business, it's so much more than that! It's about improving the quality of life for the horse through proper care and nutrition, recognizing each of their individual needs. My biggest love, is the horse.  This passion allowed me to build this business from the ground up.  What started as a dream to own and operate my own horse business became reality.
The desire to continue educating myself and assist others in improving the quality of these incredible animals has driven me for years and continues to on a daily basis no matter the challenge.
My journey to grow and learn in a challenging industry has been both exciting and a privilege.  I have traveled to destinations in North America, beautiful Australia and New Zealand, gaining incredible experience while following my dreams.  I have had the honor of working with some amazing clients and look forward to meeting many more to come.
If you are looking for a place to board your mare, yearling/weanling, lay-up or horse in recovery that will be cared for in the best way possible, JLS Equine Services is where your horse belongs!  The next step is to visit my contact page for you to reach me whichever best suits you.  I look forward to speaking with you!
Jessica Schell
Owner/Operator